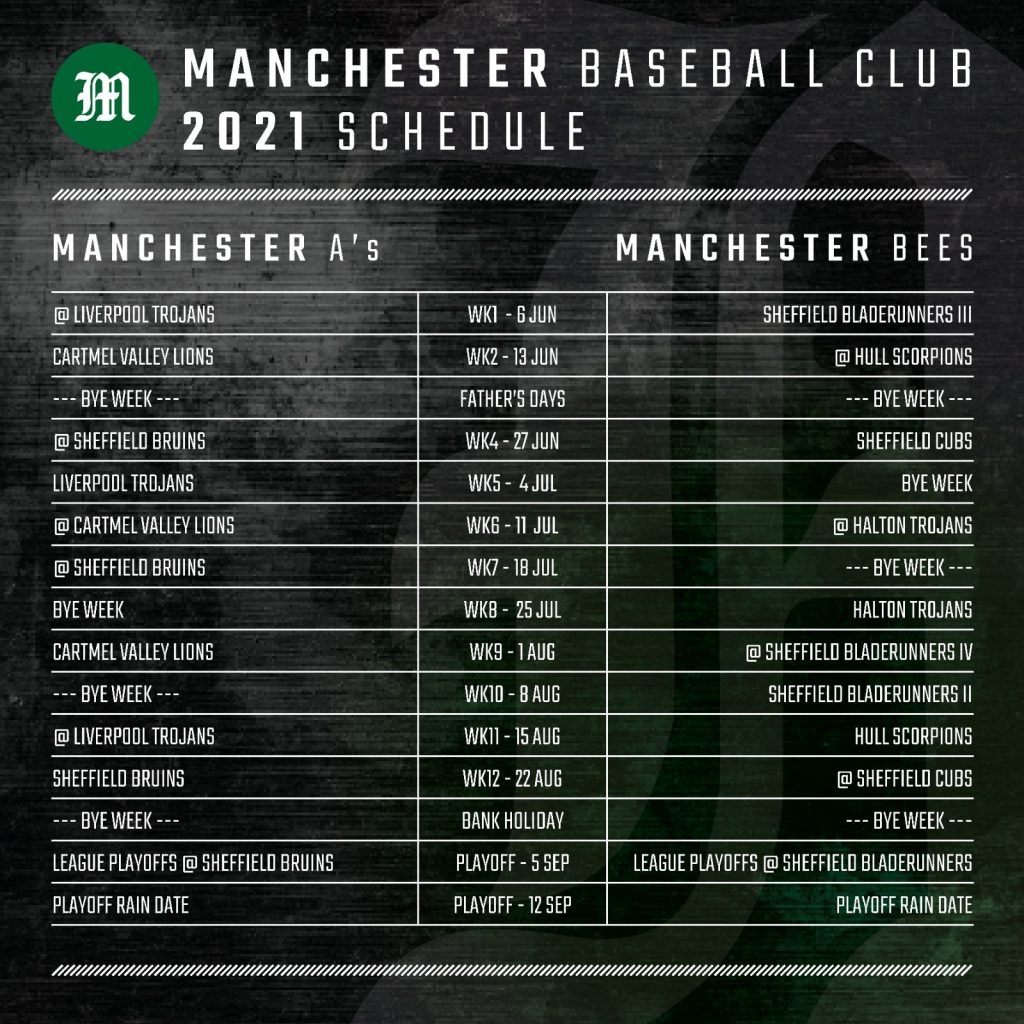 2021 fixtures have been announced!
After missing out on an entire season in 2020, we will finally be taking to the field again on June 6th.
A's kick off their AAA season on the road, visiting our rivals up the Mersey, Liverpool Trojans. The Bees will be on home soil in Wythenshawe Park, hosting Bladerunners III. Two classic match-ups promise to open up the season with a bang!
We can't wait to get going again. It has been a long wait after a very tough year for everyone. There now seems to be light at the end of the tunnel and this will a welcome return to some normality (and exercise) for us all.
Spectators and fans welcome and encouraged at every one of our home games. We'd love to have you down!

⁣